,,This footlocker has the name Cpl L.M. Brinkman painted on it. It's a Dutch name, but he should have been a Canadian soldier!", said Herman van Essen to his grandson Martijn. Herman continued: ,, It was left by a Canadian soldier in my home just after the Second World War in 1945 when there were four Canadian soldiers billited in our home. I also have some other items left by the Canadians, such as blankets and ammunition boxes. I used to have more stuff such as weapons and ammunition, but my father found those and got rid of them." " It would be nice to find L.M. Brinkman to show him his footlocker" says Martijn.
War in Apeldoorn
In March 1945, a large northern part of the Netherlands was still occupied by Nazi Germany and the Canadian First Army was tasked to liberate northern and western Netherlands. On March 12th, 1945, a Canadian military operation named Operation Cannon Shot was launched. The mission of the 1st Canadian Division was to cross the Ijssel River at Gorssel, cut the retreating enemy in half and push westward to cross the Apeldoorn channel and liberate the Dutch city of Apeldoorn. The van Essen family home was situated on the western bank of the Apeldoorn channel, near the Molenstraat bridge. This bridge was to be captured intact by the 48th Highlanders of Canada and the Royal Canadian Regiment. Fierce fighting took place since the German army wanted to hold all bridges. The van Essen family witnessed artillery shelling, aerial bombardments and fire fights. Several homes on the Molenstraat were destroyed or severely damaged and numerous civilians were killed. Family van Essen lived through, sheltering in their basement for five days. Their home took some hits. "A bomb fell a few yards from our shelter; they were very scary days" said Herman van Essen, back then a boy aged 12 years. Apeldoorn was liberated on April 17th, 1945, and the war ended in Europe on May 8th, 1945. Mission completed for the soldiers. They were quartered in Dutch homes including the home of the van Essen family in Apeldoorn.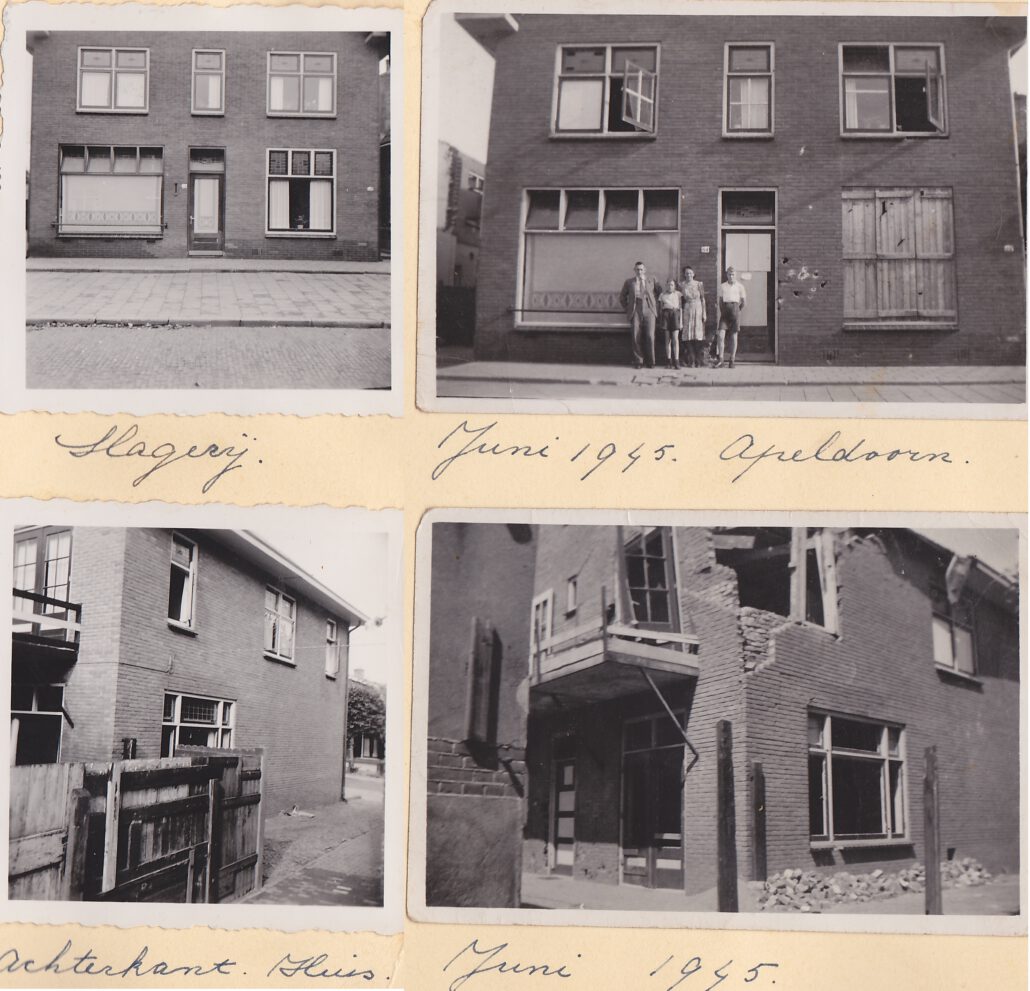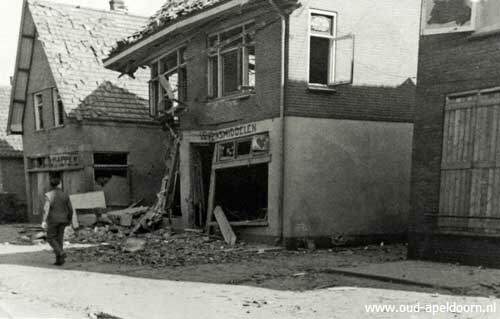 War items
Years passed and Herman told his grandson Martijn, about the war and the Canadians: ,, Since most of our belongings were destroyed during the liberation days, every useful item was welcome in our home. When our 'home Canadians' went back to Canada, they left us some blankets and chests. I have some saved in the attic; we will take a look".
Martijn discovered five blankets, one Canadian ammunition box, one grey chest, one red German toolbox and one Canadian footlocker. The grey chest used to contain bread for the Germans. My father stole it when he had the chance. It was full of bread." The footlocker bears the name Cpl L.M. Brinkman, with army service number A-116030. Martijn tried to find the owner for years however he was unsuccessful until 2022.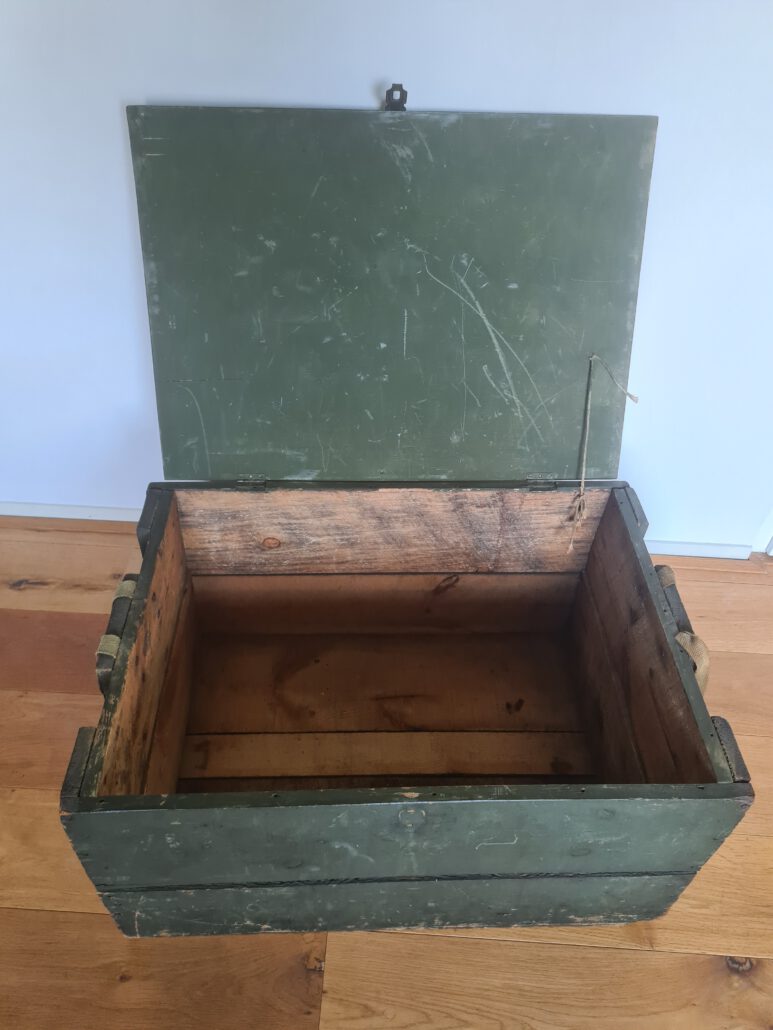 WW2 service record
In 2018 Martijn had a breakthrough. Via the Canadian government online war archives he requested and received the service record of L.M. Brinkman. New information such as his regiment (Essex Scottish) his full name (Lawrence Milton), his postal address, name of his wife (Caroline) and daughter (Lynne) were now known. Lawrence would survive the war and could be still alive. Martijn tried to google for more information but sadly enough nothing could be found on the internet at that time.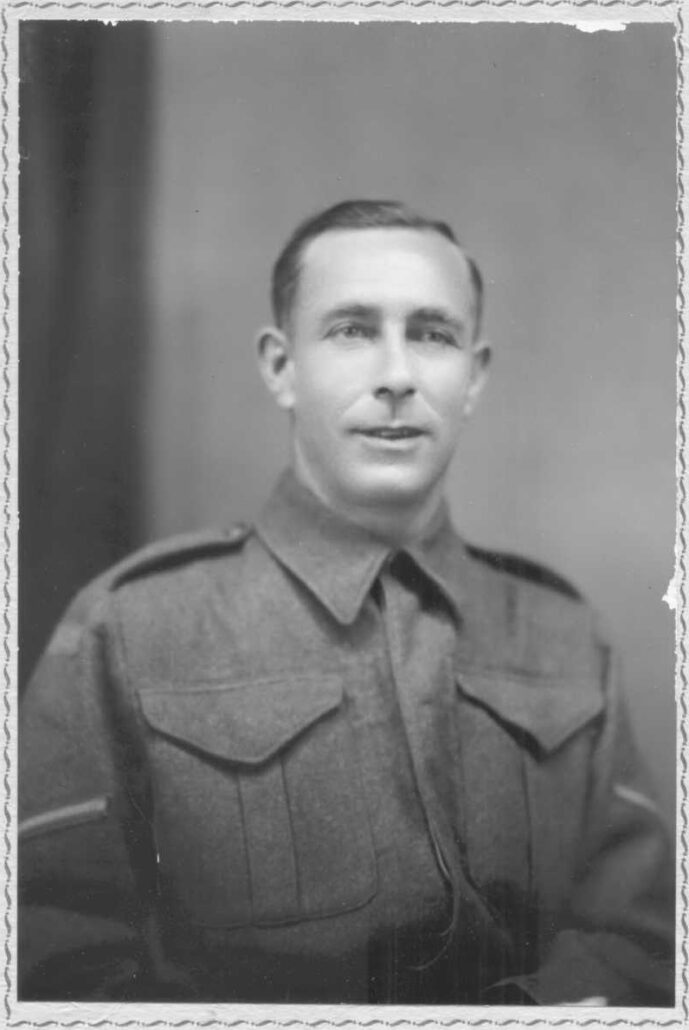 Lawrence on Ancestry.com
In 2022, Martijn found more information about Lawrence on Ancestry.com, a website operating a network of genealogical and historical records. It was an exciting moment, finally a portrait photograph and more information that could lead to the family. Not to Lawrence himself, as he had passed away in 1995 aged 88 years. Herman could not witness the find, he passed away in 2009.
Martijn messaged the uploader of the information on ancestry.com. The uploader appeared to be Paul, husband of Lynne, and shared the e-mail address of Lynne and her brother Barry. The family of Lawrence were happily surprised to discover the existence of the footlocker. Soon after, a video call was set up with Martijn, Barry, Lynne, and her husband Paul to find out more about each other and Lawrence: Who is Lawrence? What is his war story? How did he end up in Apeldoorn and why did he leave his footlocker in Apeldoorn?
Lawrence and World War Two
Lawrence was born on May 6th, 1907, in Lindsay, Ontario, Canada. On May 5th, 1942, he married Caroline, lived in Windsor Ontario and worked there as a machine operator at the Ford Motor Company. Lawrence voluntarily joined the Canadian Army in September 1942 and started as a technical stores man. At that time, Canada was already two years in war with Nazi Germany. Lawrence enrolled in the No.1 District depot at Windsor. He was first allocated in the Royal Canadian Ordnance Corps (RCOC) but moved in November 1942 to the Essex Scottish (infantry) Regiment and received 6.5 months complete basic training & advanced infantry training.
(After the Dieppe raid on 18 August 1942, the Essex Scottish Regiment was almost completely decimated. Lawrence would be part of regaining the Regiment its strength to fight Nazi Germany again).
In November 1942 Lawrence's first child, Lynne, was born. He received 13 days of furlough to see his daughter. After his furlough, he was promoted to Lance Corporal and shipped on March 27, 1943, with the Essex Scottish Regiment overseas to the United Kingdom, in preparation to liberate Europe. While in the UK, he was promoted to Corporal after completing the Non-Commissioned Officer (NCO) course and was appointed as educational assistant at the Educational Section and was attached to several units (47 Transport Company, 8th Mobile laundry & bath unit, to teach. Lawrence was shipped to France and arrived on 29th July 1944, D-day plus 55.
From then on, the service records don't tell where he travelled and whether he taught on the way and what.
We can only guess he would remain as educational assistant and travel along with the Essex Scottish Regiment, fighting in France towards Falaise, moving north to the battle of the Scheldt, Rhineland, Hochwald Germany, Groningen Netherlands and into Oldenburg Germany. The regiment was disbanded on December 15th, 1945. Lawrence returned to Canada and was discharged on February 13th, 1946. He rejoined the Ford Motor Co. in Windsor, Ontario and spent some 30 plus years until his retirement.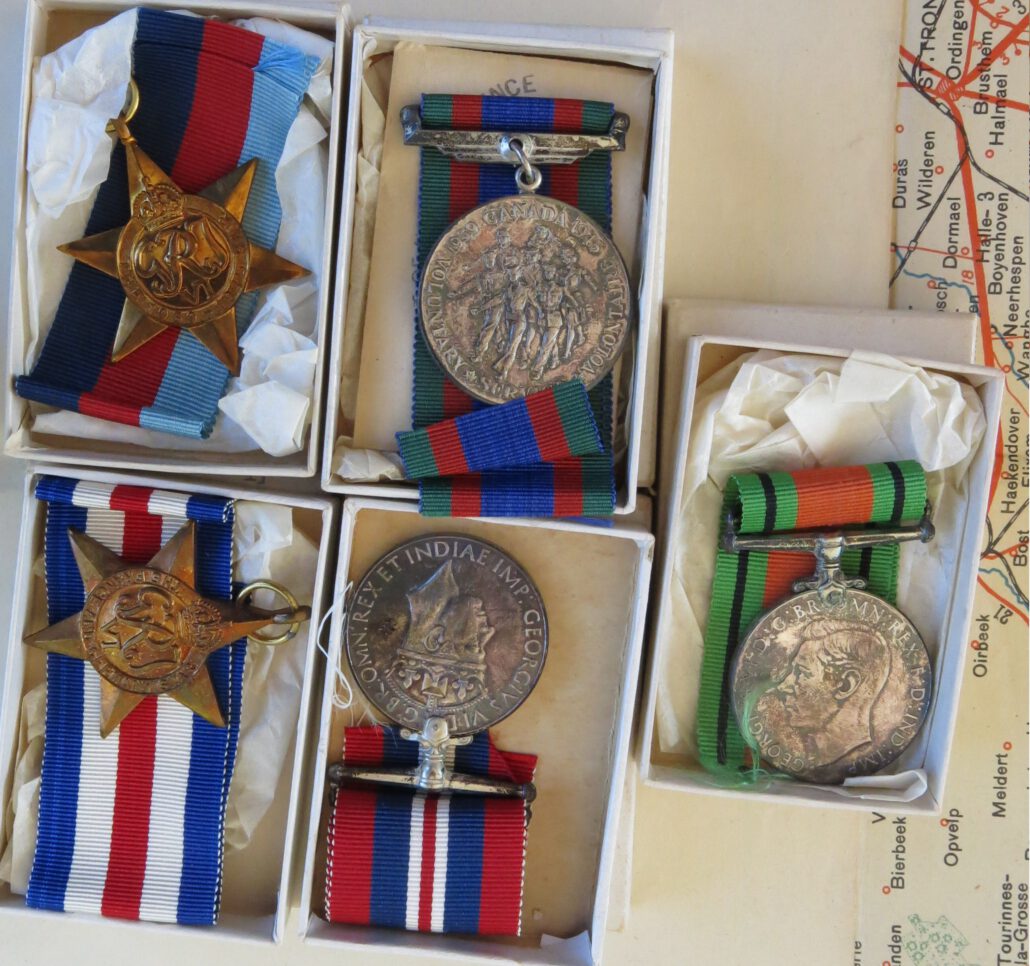 Lawrence received the following awards:
The 1939-45 star
The France & Germany star,
Canadian Volunteer Service Medal
The War medal 1939-45
The Defence medal
Lawrence in Apeldoorn
Although the service records do not report that Lawrence was in Apeldoorn, the story of the footlocker left by him in the home of family van Essen suggest he was. Regiment records state that the regiment arrived on July 11th, 1945, in Amersfoort, near Apeldoorn. In theory, soldiers of the regiment could be quartered in nearby cities, awaiting transport to Canada. However, Lawrence saved war souvenirs and because of them we can confirm he was in Apeldoorn. The souvenirs include a box from a jewelry store in Apeldoorn, postcards and a photograph of the mayor. What Lawrence did daily in Apeldoorn is unknown, but he might have continued teaching.
More about the footlocker
The footlocker is a unique one, since beside the hand painted name Cpl L.M. Brinkman and service number A-116030, it has drawings. The drawing of a head with graduation hat and the word 'TEACHER' matches his job of educational assistant in the army. The miscalculation suggests he taught math and the misspelled (?) word 'KAT' he might have taught the English language, beside (assumed) teaching about technical machines. The hand lettering is done professionally, and it was probably done by Lawrence himself, since his name on the box containing his war souvenirs is similarly painted. The footlocker was probably left in Apeldoorn because it was unpractical to move to Canada because of its the size (69x47x37 cm/ 27×18.5×14.5x inch) and weight.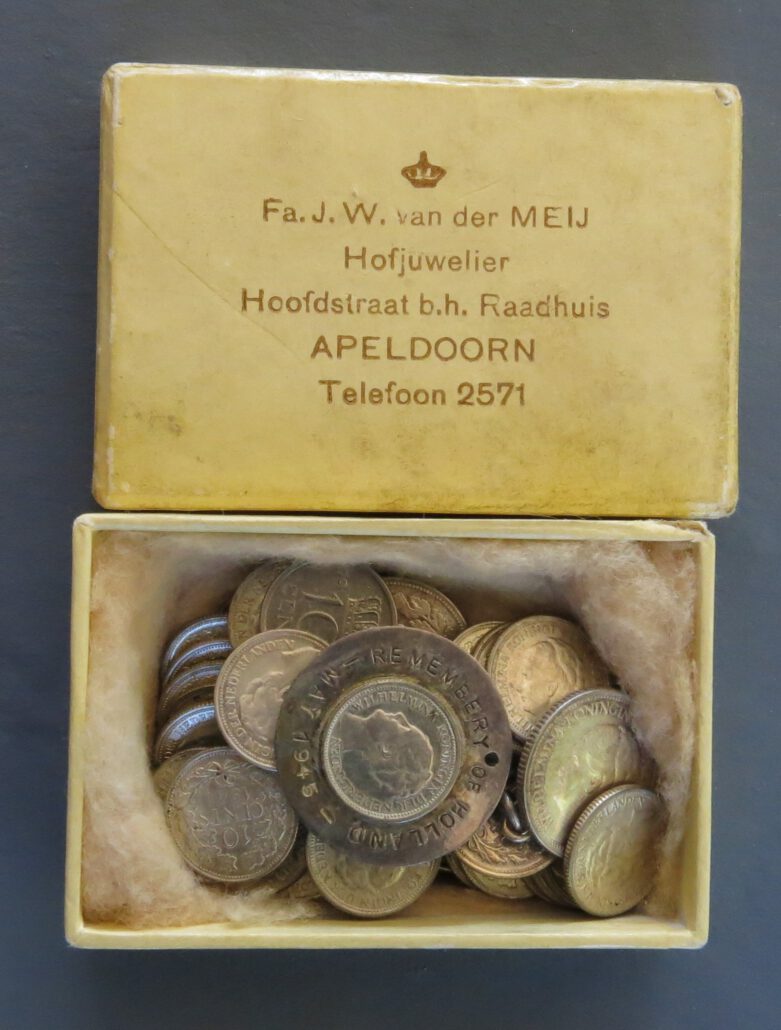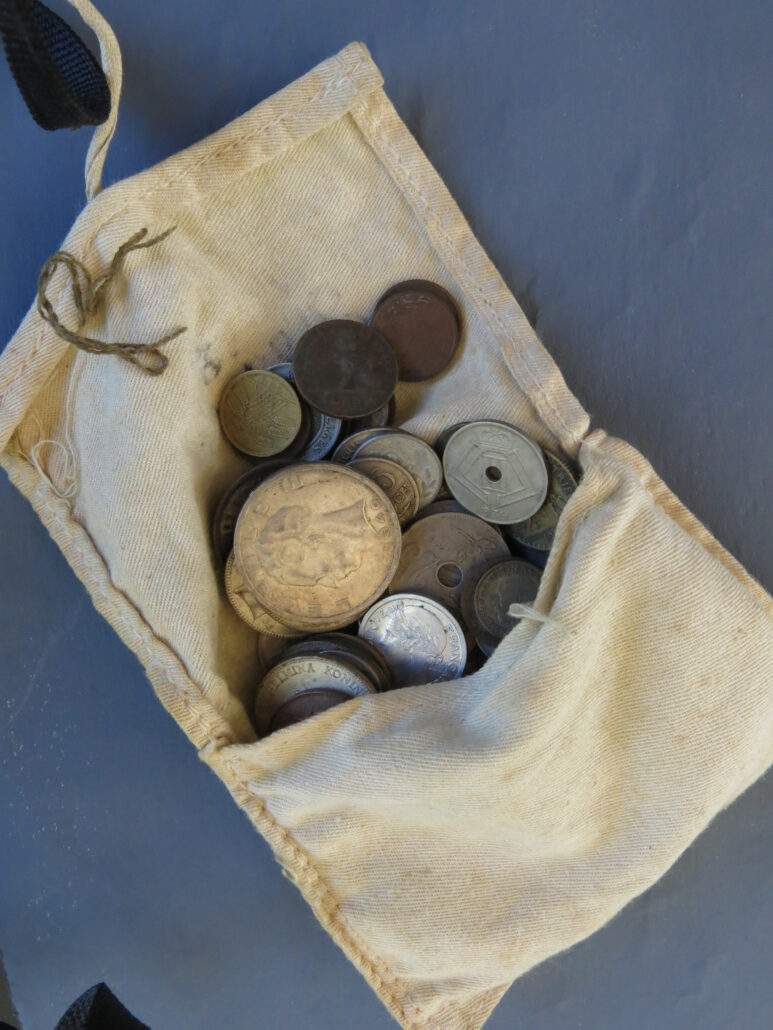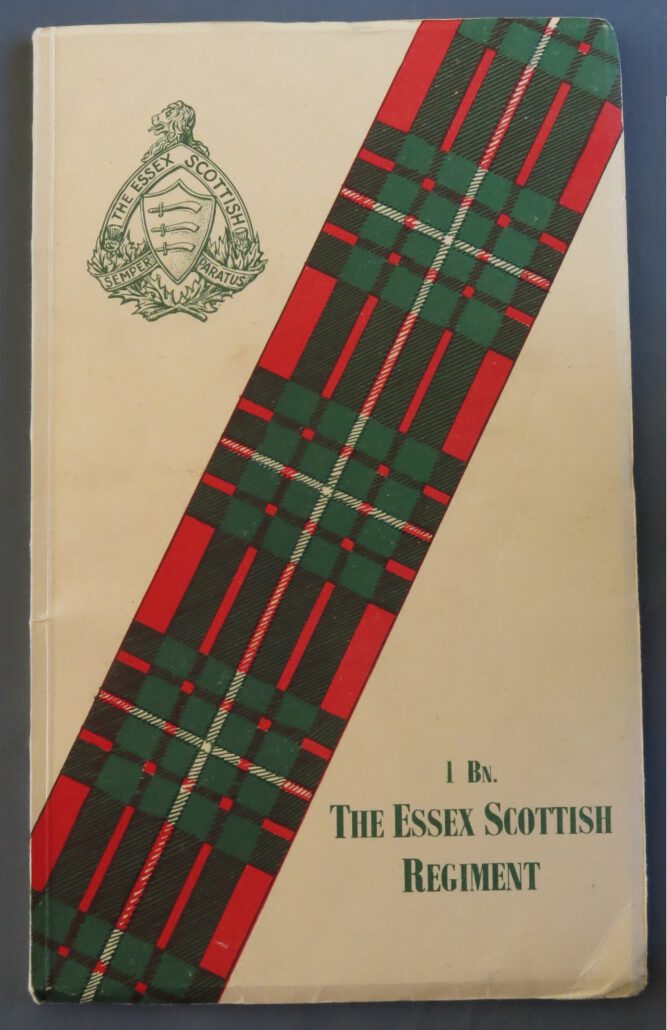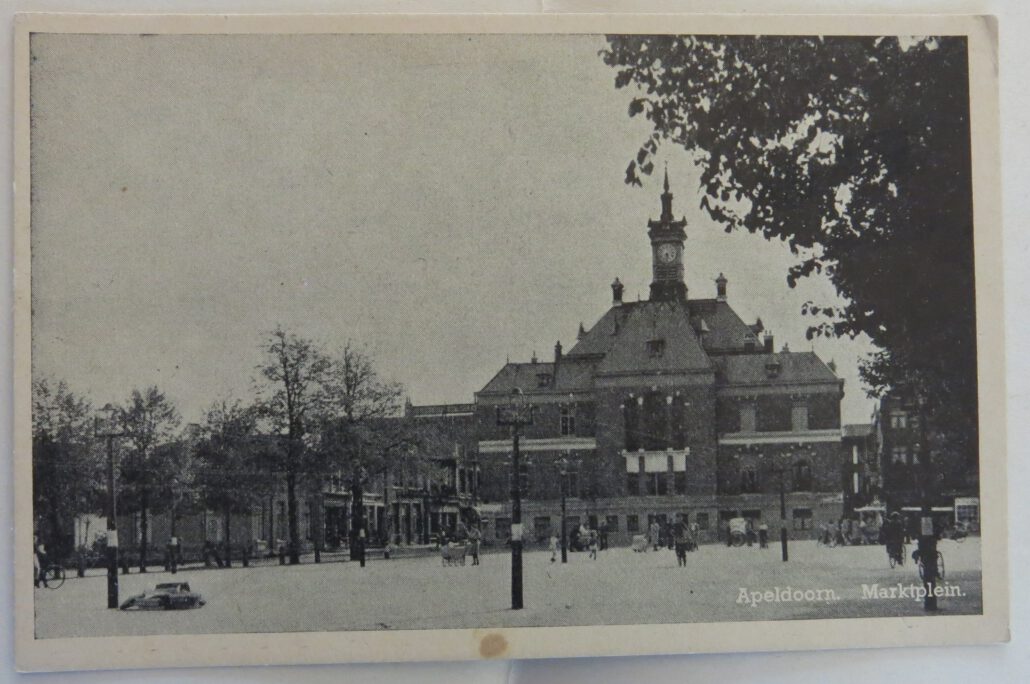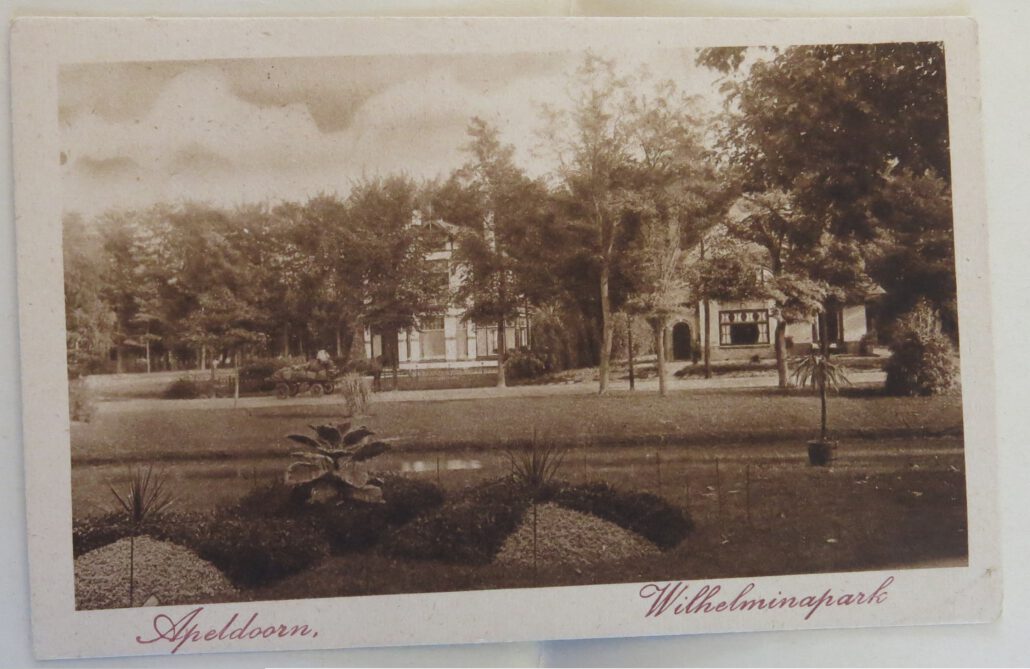 Barry to Apeldoorn
In April 2023, the son of Lawrence, Barry Brinkman, will visit Europe and travel to Apeldoorn. He will be reunited with the footlocker. We will pay attention to his visit via our Facebook and post a report on our website.
Follow up research  
There are some questions unanswered, and might be forever, but effort will be made to answer the following questions: Who are photographed on the two group photos and where are they taken? What did Lawrence do day to day in Apeldoorn? What did he teach in Europe? Did he travel with the Essex Scottish Regiment along its battle route? Did he have family in the army that might know more?
https://bevrijdingvandeveluwe.nl/wp-content/uploads/2023/04/Kist-van-LM-Brinkman-2-2-scaled.jpg
1746
2560
Martijn van Essen
https://bevrijdingvandeveluwe.nl/wp-content/uploads/2022/01/Nieuwe_logo.png
Martijn van Essen
2023-04-03 18:58:56
2023-04-04 07:24:28
The Brinkman footlocker